In-person Continuing Education Requirement:
As many of you know, the in-person continuing education requirement was waived for the 2018-2020 licensing period due to COVID. We are working with the Clinical Psychologist Licensing Board and the Acting Secretary of the Illinois Department of Financial and Professional Regulation to see if this requirement can be waived for this licensing period. We were told that there is support to do this but it will take another Emergency Rule, which cannot be issued until 150 or fewer days before our licenses renew. We don't expect to hear anything until after April 1, 2022. We'll let our members know as soon as we hear something.
---
SAVE THE DATE:
IPA 2022 Annual Convention (A Live Virtual Event)
November 10, 11, &12
Charting a Path Forward: Psychology's Evolving Role in a Post-Pandemic World
---
Friday, May 13, 2022, 12pm - 2:30pm
Two Mandated CE Programs for Psychologists
Sexual Harassment Prevention Training and Recognizing and Reporting Child Abuse: Training for Mandated Reporters
Presented by Drs. Margo Jacquot and Erin Alexander

2.5 Hours of Continuing Education Credit
About the Webinar
The Illinois Legislature enacted two laws that apply to Licensed Clinical Psychologists. Both statutes require training and are required before you renew your license on September 30, 2022. Both require that you retain documented proof of the training.
The training provided by the Illinois Psychological Association will count towards meeting the licensee's required continuing education hours. Even if you have already obtained your required [24] CE, this training must also be taken.
Why take this training?
This training offered by the Illinois Psychological Association count towards meeting your required continuing education hours.
Psychologists across the entire state of Illinois will enjoy ease of access as IPA will present the CE training in interactive webinar format.
The combined trainings are affordable for IPA members at $30.
The CE training will be applicable to private and group psychological practices.
Some associations and attorney are offering this training. However, the CEs may not be APA approved; the cost may be higher; the webinar may not be interactive as required, and the content may not be applicable to psychologists.
For complete webinar description download the brochure. Please review the brochure before you register. Note, IPA is not managing registration. Registration is being handled by Beaconlive.
Click Here to Download Brochure
Click Here to Register for the Workshop
The link is also provided in the brochure.
---
Friday, May 20, 2022, 9:00am to 4:30pm
Spring Institute - Politics in the Treatment Room: How Clinicians Approach and Navigate the Taboo
Presented by Milagros Saxon, PhD
6 Ethics Continuing Education Credits
About the Webinar
In this workshop, we will explore the taboo subject of politics in the treatment room. Often, we are asked to be a blank slate welcoming anything our patients bring into the room and relationship. What can clinicians do when faced with patients who express similar, different, or even painful discriminatory views? Unfortunately, training programs and institutions do not give enough guidance on how to effectively navigate this subject, leaving the clinician at a loss on how to not only work with the countertransference, but how the tension can lead to awareness and healing for the patient. Together, we will explore how political ideology can be seen as an outward expression of our patient's internal world, and how we can create a framework for inviting the potentially polarizing topic into the room and transform it into valuable psychological growth. In order to do this, we will invite depth/analytic psychology, myth, and even the biopsychology of political beliefs and behaviors to inform just how politics can be used to understand our patients fears, needs, and desires. We will explore how to invite hot topics such as elections, Black Lives Matter vs All Lives Matter, vaccines vs antivaxx beliefs, civil rights and every topic in between in a safe and psychologically productive ways.
Click Here to Download Brochure
Click Here to Register for the Workshop
---
The Trust Risk Management Workshop
Friday, June 10, 2022, 9:00am to 4:30pm
Sequence X: Perplexing Problems in Psychological Practice: Decision Science, Ethics & Risk Management
Presented by Dr. Leisl Bryant
6 Ethics Continuing Education Credits
15% off your Trust Sponsored Professional Liability Policy premium (for 2 consecutive years at policy renewal).
About the Webinar
For over two decades, The Trust has worked to educate and support psychologists in improving their risk management skills and strategies by providing live workshops, webinars, risk management consultation and expanding resources. The 10th workshop in our Sequence series will continue to emphasize more applied, integrated and strategic methods to help you protect yourself from adverse disciplinary and legal actions and stay grounded in ethical principles and practices. The Trust Risk Management Consultants have culled subject matter from some 80,000 consultations provided to date to focus this workshop on problems practitioners often encounter. Topics will include how decision science can inform clinical and ethical decision-making; interjurisdictional practice challenges and navigating the PSYPACT era; complexities in structuring and conducting supervision; managing technology and privacy concerns in practice; and handling subpoenas.
Click Here to Download Brochure
Click Here to Register for the Workshop
---
Friday, June 24, 2022, 9:00am to 1:00pm
Suicide Intervention with Mental Health Patients
Presented by
Phil S. Lebovitz, MD
Anita Carmona-Caravelli, LCSW
Jeffrey Saunders Kellogg, PsyD
Lynda Behrendt, PsyD
4 Continuing Education Credits
About the Webinar
The principles of treatment will address acute stress in first responders and their despair will be described in addition to presenting pilot study results of treatment.
Focus on interventions utilized by the Department of Veterans Affairs to reduce Veteran suicide. Topics that will be covered include – Lethal Means Safety, Safety Planning, the VISN 12 Clinical Resource Hub and an overview of the Suicide Prevention Program in VA.
Suicidal ideation and behaviors among adolescents, multifactor risk assessment, protective factors, potential evidence-based interventions and monitoring treatment outcome measurement will be presented with case examples.
Prevalence of Older Adult Suicide, Suicide Risk Factors, Assessment of Risk and Creation of an Intervention Plan with older adults will be discussed.
Click Here to Download Brochure
Click Here to Register for the Workshop
---
(IPA members will find additional and useful resources on the IPA Listserv)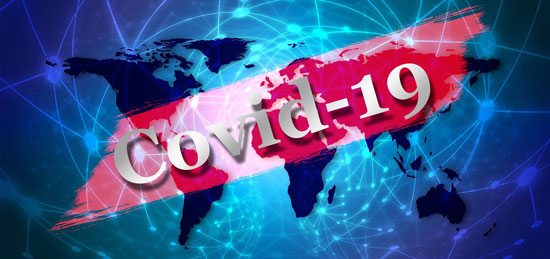 Click here for Covid-19 Related Information
---
IPA Organizational Member