Friday, May 4, 2018
8:30 AM to 4:30 PM
Overcome the Trick of Chronic Anxiety: Powerful Methods to put Anxiety in its Place

Presented by David Carbonell, Ph.D.
6.5 Continuing Education Credits
About the Workshop
Chronic anxiety disorders all involve a "threat" that doesn't occur. Panic attacks don't kill, obsessive doubts about the stove don't cause fires, social anxiety doesn't lead to disgrace and isolation, worry doesn't lead to insanity. The feared outcomes recede into the future the way an optical illusion recedes into the horizon.
Why then are they so powerfully chronic? Why don't the 45 million Americans who are afflicted discover this and recover spontaneously? It's because chronically anxious clients get tricked by their own efforts to avoid, distract from, and protect against the perceived dangers. When the dangers don't come to pass, they believe they had a narrow escape from a terrible calamity, and feel more vulnerable going forward rather than less. They become more and more afraid of more and more improbable and unlikely events. What we call the "anxiety disorders" could be more accurately termed "the disorders of excessive self-protection", because that's how they function.
And that's how you can help them recover, by teaching them how to disengage from the self-protective behaviors that trick them. Attend this workshop and learn how to help your anxious clients find the evidence of this in their own lives, so you can help them approach and accept, rather than avoid and resist, the experience of anxiety.
This workshop will teach you to empower your clients with anxiety disorders to see themselves as good, capable people who have been fooled by anxiety, rather than defective people who need protection. Discover how to motivate your clients to seek out, rather than avoid, the corrective experiences they need for recovery. Take home effective strategies from Acceptance and Commitment Therapy, Paradoxical Therapy, Metacognitive Therapy, and traditional CBT to help your clients rediscover the hopes and dreams they had for life before they were obscured by their struggle against anxiety. You, and your clients, will be glad you did.
Location:
Memorial Center for Learning and Innovation
Room 2A Curtis Theater
228 W. Miller Street
Springfield, Illinois 62702
217-588-6254
Click here for more information and to register
Click here to download workshop brochure and registration form.
---
Friday, April 27, 2018
9:00 AM to 4:30 PM
Sequence VIII: Ethics and Risk Management in a Digital World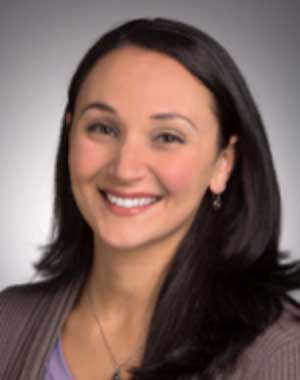 Presented by Amanda D. Zelechoski, Ph.D., J.D.
The Trust
6 Continuing Education Credits
15% off your Trust Sponsored Professional Liability Policy Premium
About the Workshop
Technology is advancing at a dizzying pace and is becoming increasingly central to the provision of psychological services. From portable devices to digital records to interjurisdictional practice to mental health apps, technology has brought remarkable benefits to our work; and at the same time created an increasingly complex set of ethical, legal, and regulatory challenges. In this rapidly evolving environment, the need to maintain an active risk management strategy is perhaps even more central than ever.
This workshop is a next-generation discussion of digital world issues. After a brief introduction describing The Trust Risk Management Philosophy and Strategy, this workshop will provide a review and update on the ethical, legal, and risk management dimensions of technology. We will focus broadly on these issues related to digital record keeping, telepsychology, digital communications, and social media. The workshop is applicable to all sites where health services are provided.
Presenter
Dr. Amanda D. Zelechoski, Ph.D., J.D.
Location:
The Standard Club
320 S. Plymouth Court
Chicago, Illinois 60604
312-427-9100
Click here for more information and to register
Click here to download workshop brochure and registration form.
Save these dates!
Friday, October 5th: A Rural Behavioral Health Web Conference will be held. More details will be provided as they are known.
October 25—27: IPA Annual Convention, The Chicago Marriott Schaumburg. Planning has already begin.